Nutritherapy and micronutrition 
Instead of healing a sickness like what traditional medicine does, nutritherapy corrects nutritional deficits to prevent and / or treat the origins of the disease. Being in good health is not just the absence of sickness according to nutritherapy, it analyses the imbalances then fixes them before sickness arrives. Nutritherapy is functional not alternative medicine and it is a practical implementation of biochemistry that is based on multiple research. The aim of this integrative medicine is to help you start:
- Upgrading the organism's functions by ensuring that it is physiologically balanced, which manages energetic requirements, immune system's defenses, memory and stress management;
-  Maintaining and improving physical and mental performance;
-  Thinking ahead and slowing down aging effects;
-  Fixing Nutritional Deficit and surplus;
-  Adjusting microbiota disturbances;

-  Estimating nutritional hypersensitivity caused by intestinal hyper permeability.
Through rich in active ingredients nutritional supplements and highlighting foods with good nutritional properties that provide short and long term therapeutic solutions, emphasizing that you are not eating enough. Nutritherapy's purpose is implementing goo individualized dietary habits based on your nutritional assessment and adjusting or upgrading one's health through micronutrient supplements. These vital micronutrients are essential for the proper functioning of the body, and they are : water soluble vitamins and fat soluble vitamins, minerals and trace elements, antioxidants, essential fatty acids, amino acids, enzymes, probiotics / prebiotics. Given the important physiological role they play in different cell membranes but the organisms being unable to synthesize them, supplementation is important to avoid the risks caused by deficiencies.
What is the difference between nutritherapy and micronutrition?
Micronutrition is one section of nutritherapy. It focuses on micronutrients to restore imbalances or deficiencies in the body. Nutritherapy takes a broader approach by including nourishment with high nutritional value on your plate.
nutritional supplements' place in nutritherapy
A nutritional supplement is a type of nourishment that is made up of a nutritional concentration or other substances that have a nutritional or psychological effect, and their goal is to complete a good diet. Of course, a varied and healthy eating habit is the key of good health, but it isn't always easy since the agricultural and food industry offers products that have high dosages of sugar, salt, and food additives. Consuming it can induce a disequilibrium and create, inevitably, nutritional deficiencies. In addition to that, some external sources such as stress, tobacco, pollution, etc... can affect your body and affect its functions. The nutritional supplements are used in nutritional therapy to make up for the deficiency of different daily needs such as vitamins, mineral salts, rich nutritional plants (cereal, legumes, algae, mushrooms) and some products of animal origin. This nutritional supplements also cover the amino acids and the traditional plants called "medicinal" that contain known therapeutic properties (antioxidants, carotenoids, flavonoids, etc...) The properties of this products are detailed in our digital shop. Even if they do not have the medical status, we envision the use of nutritional supplements in the purpose of making up some deficiencies.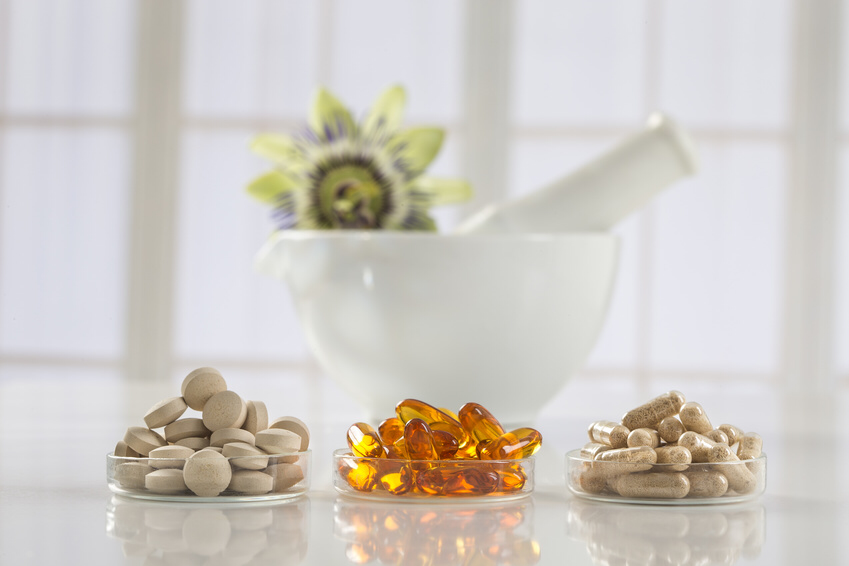 Examples of

nutritional deficiencies

revealed by nutritherapy
- Excessive sugar intake that is hidden in some nutrients is harmful to the intestinal flora and reduces the synthesis of B complex vitamins (B1,B2…) and vitamin K. It also plays an antagonist role to essential fatty acids ( omega-3, omega-6) and chlorine. It increases the urinary excretion of calcium, chromium and magnesium.
- Alcohol inhibits probiotics and digestive enzymes. On top of that it modifies the metabolism of choline and inositol, vitamins A, B, C, D, E, K, several minerals (calcium, chlorine, iron, manganese, phosphorus and zinc) and fatty acids essential. And finally it increases the urinary excretion of magnesium.
- Tobacco disables the absorption of vitamin A. One cigarette is enough to destroy 25 mg of vitamin C. And finally, it harms the B complex vitamins, phosphorus and selenium.
- …
Seek a nutritherapist specialized in holistic naturopathic
Lepivits Belgium laboratory is in partnership with proficient nutritherapists. It is important to have a global approach and examine symptoms mentioned by the patient. Your naturopathist or nutritionist by preventing and curing through various diagnosis methods ( anamnesis, blood samples, etc)which detects nutritional deficiencies. To make sure that your nutritional supplements' intake is reasonable, we advise you to check out our list of naturopathists and doctors specialized in nutrition.