Naturel energy booster!
Promotes catecholamines production and reduces fatigue.
Fortisine is the improved formula «Fortissim» of LEPPIN. L-tyrosine and vitamin C were added to two Ginseng extracts. This new compound allows fast energy gain and promotes motivation and brain focus. After all, L-tyrosine is an amino acid that is a neurotransmitter precursor (catecholamines). It allows producing dopamine (motivation, pleasure and happiness hormone). Vitamin C acts through hydroxylating with L-tyrosine in producing noradrenaline (awareness, alertness, focus and attention hormone).
This nutritional supplement should be taken in the morning before breakfast to allow tyrosine to easily break through the hemato-encephalitic (blood-brain) barrier. Adaptogenic plants strengthen amino acids.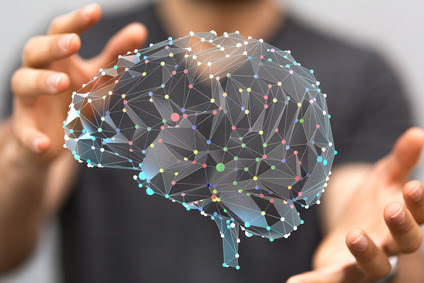 L-Tyrosine participates in the making of brain neurotransmitters

 

L-Tyrosine is an conditionally essential amino acid. This tyrosine can be made by our cells from phenylalanine. However many situations (chronic stress, intense physical effort, repetitive intellectual focus, etc...)can overuse this amino acid and provoke a demand that is higher than the production abilities.
Understandably, in a stressful situation a person lacks this amino acid, for example a student during exams, a highly stressful job that demands much attention for a prolonged period during the day everyday.
According to experimental studies, the depletion of tyrosine and phenylalanine in healthy people, causes apathy, slows making decisions, worst mood and alters expectations and motivation[1].
Vitamin C is involved in making cerebral noradrenaline
In our brains, tyrosine transforms into dopamine and dopamine to noradrenaline with the help of vitamin C. This noradrenaline produced in the cerebral level « reptilian brain » allows higher levels of alertness that is important when we're in a new or a dangerous situation. It affects as well attention, focus and feistiness.
According to scientific literature, noradrenaline contributes not only in the woke state, but is equally crucial for nocturnal neuro plasticity that helps long term memory[2].
Ginsengs boosts mental and physical energy

 

Adoing Ginseng to this nutritional supplement reinforces L-tyrosine. These adoptogenic plants boost mental and physical energy when fatigue occurs.
Nutritional information Fortisine

| | | |
| --- | --- | --- |
| Active Ingredients | By pill | DRI%* |
| L-Tyrosine | 150mg | - |
| Eleutherococcus Extract | 150mg | - |
| Korean Ginseng extract  | 100mg | - |
| Vitamin C (l-ascorbic-acid)     | 60mg | 75 |
* Recommended Daily Intake  (directive 2008/100/CE modifiant -> arrêté 08.01.1992)
[1]

Leyton M.et a., Effetcs on mood of acute phenylalanine/tyrosine depletion in heathy women , Neuropsychopharmacology, 2000, 22(1) :52-63
McLean A. et al., The effects of tyrosine depletion in normal healthy volunteers : implications for unipolar depression, Psychopharmacology (Berl.), 2004, 171(3) :286-97
Roiser J.P et al., The Subjective and Cognitive Effects of Acute Phenylalanine and tyrosine depletion in patients recovered from depression, Neuropsychopharmachology, 2005 ; 30(4) : 775-785.
[2]

Brown R.E et al., Control of sleep and wakefulness, Physiol. Rev., 2012 ; 92(3) :1087-1187.
Tully K. et al., Emotionlal enhancement of memory : how norpinephrine enables synaptic plasticity, Mol. Brain., 2010 ;3 :15.